DENMAN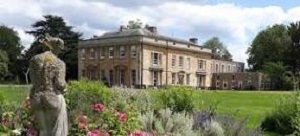 Denman, formally Denman College, is a residential adult education college centred on Marcham Park at Marcham in the English county of Oxfordshire. Founded by the National Federation of Women's Institutes in 1948, Denman offers day schools and residential courses in cookery, craft and lifestyle.
---
Denman Update
On Tuesday 22nd July 2020 NFWI announced that it was proposing to close Denman permanently. A statement was released along with an extensive list of FAQs and a period of staff consultations was instigated.
That process was finalised on Friday 28th August, and on Friday 4th September it was confirmed that Denman will close (https://mywi.thewi.org.uk/nfwi-news/articles/denman-update). In a nutshell a number of informal Zoom calls have been organised in September giving all members the opportunity to ask any questions they feel have not been addressed so far. WIs will also receive formal notice in a hard copy mailing at the end of September regarding the legal process surrounding the sale of the Denman Estate. Please be aware that your input will only be considered by the board if you follow the formal process of making a representation at the appropriate time.
---
WI members and non-members alike are welcomed to join our new series of informative, entertaining shared virtual experiences in the comfort of your home. From cookery courses, craft demonstration, history lessons and activities for all the family. We have something to suit all tastes, and courses, from only £5 per session.